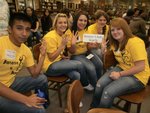 Bananas 4 Books Team 2010/11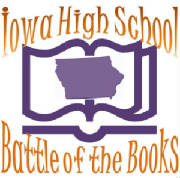 Iowa offers a competition for high school students featuring approximately 30 titles per year chosen from the previous years' winners of the Iowa High School Book Awards, the Alex Awards, ALA's Best Books for Young Adults, the Coretta Scott King Awards, the Scott O'Dell Awards, the Newberry Awards, the Schneider Awards, the Pura Belpre Awards, the Printz Awards, and the Hugo Awards. Iowa high schools are encouraged to form teams of 4-6 students who agree to read all 30+ titles and answer questions as a group about the books.
Being part of a "Battle of the Books" team often challenges students to read different genres of books. In a January 1, 2011, Quad City Times article by Rashah McChesney, Emily Roebuck, a student at Davenport's Central High School was featured for her involvement with a "Battle of the Books" team. Roebuck stated that historical fiction was one of her least favorite genres, but when she was assigned the book Chains by Laurie Halse Anderson, she was riveted and couldn't put it down. She now feels she is more open to reading historical fiction in the future.
Wapello High School participated in the Battle of the Books competition for the first time in the spring of 2011. With over 100 teams competing from across the state, including many from very large schools, Wapello's "Bananas 4 Books" team earned 3rd place in the preliminary round, qualifying them as 1 of 16 teams invited to the state competition. Wapello finished strong, taking 8th place in the state.
The "Battle of the Books" program has since grown rapidly at WHS and become very poplar among students. This program allows students to bond over a common interest…READING.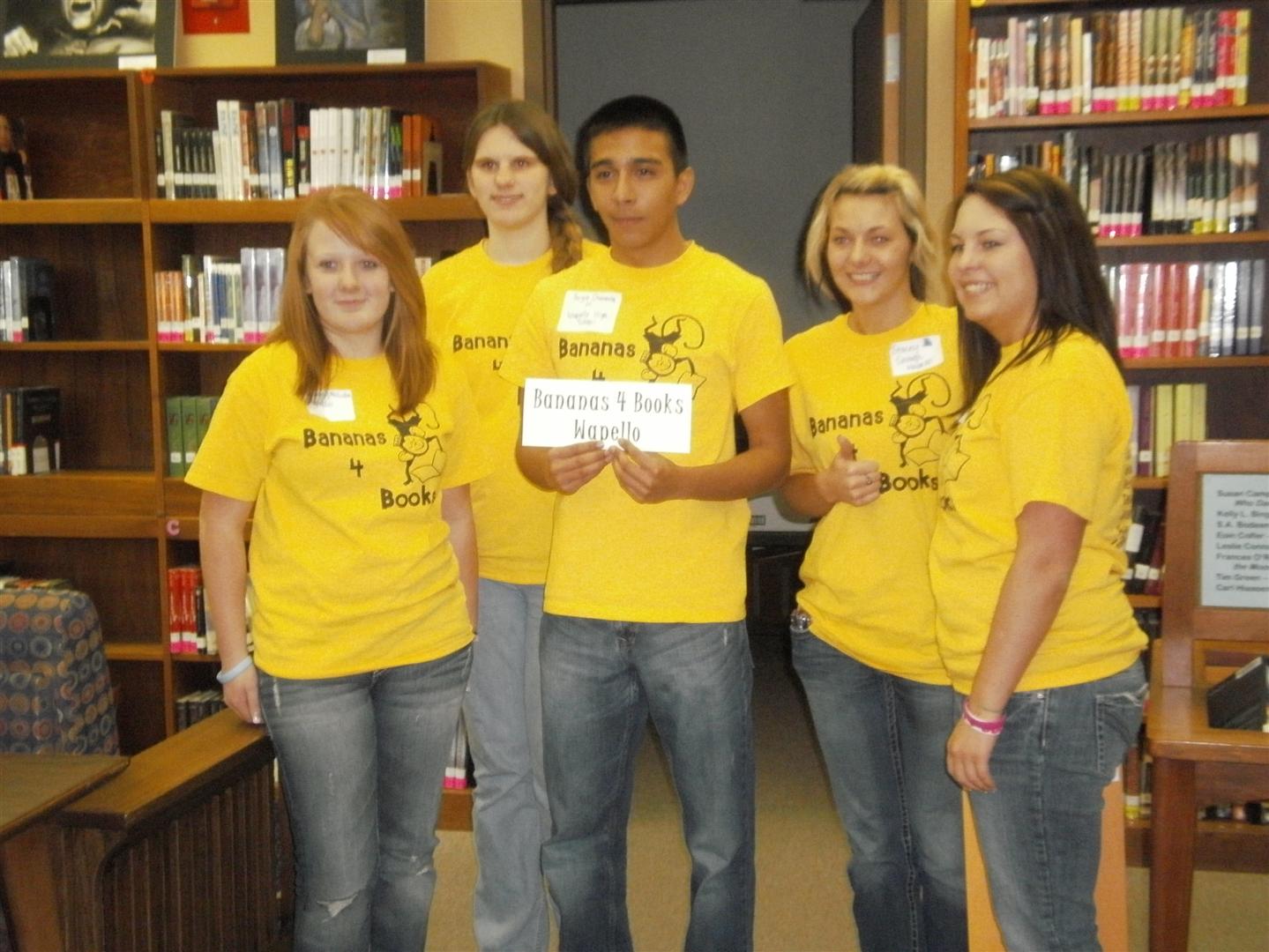 WHS began competing in Battle of the Books in 2011/12.
Team "Bananas 4 Books" placed 3rd in the state in the written battle and 8th in the state overall.